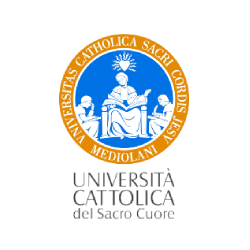 Università Cattolica del Sacro Cuore (UCSC)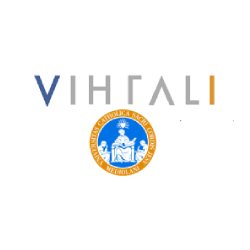 Value in Health Technology and Academy for Leadership and Innovation (VIHTALI), spin-off accademico UCSC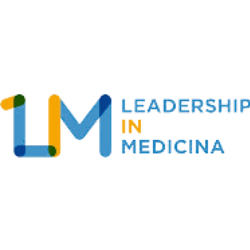 Centro di Ricerca e Studi sulla Leadership in Medicina UCSC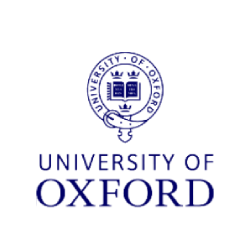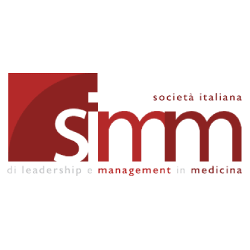 Società Italiana di leadership e Management in Medicina

Comitato scientifico Alma Academy
Membro Dipartimento Sanitario città di Oxford
La prima fase della sua carriera professionale si è concentrata sulla prevenzione delle malattie, ad esempio sull'aiutare le persone a smettere di fumare.
Poi ha sviluppato tutti i programmi di screening del SSN inglese, per donne in attesa, bambini, adulti e anziani.
Leggi tutto...
Durante questo periodo è stato nominato Chief Knowledge Officer del NHS e ha ricevuto sia un CBE che successivamente un Knighthood per i servizi per il NHS. Ha creato enti di beneficenza per promuovere la camminata urbana e un Centro per l'assistenza sanitaria sostenibile con sede a Oxford. Ha creato il Center for Sustainable Healthcare and Better Value Healthcare e ha pubblicato una serie di manuali How To, ad esempio How to Get Better Value Healthcare.
La sua altra missione, da cinquant'anni, è come aiutare le persone a vivere meglio più a lungo sta invecchiando e come affrontarlo e ha pubblicato un libro per persone di settant'anni chiamato Sod 70! uno per il decennio più giovane chiamato Sod60! e un libro sulla dieta - Sod It, Eat Well!
Sulla base della sua ricerca ed esperienza ha sviluppato un nuovo paradigma per aiutare le persone a vivere meglio più a lungo, per comprimere la morbilità alla fine della vita e per ridurre l'incidenza di demenza e fragilità e quindi ridurre il bisogno di assistenza sociale. Su questo è basato il suo nuovo programma di Health Aging ad Oxford.
Riduci
Professore Ordinario Medicina e Chirurgia Università Cattolica del Sacro Cuore
Professore Ordinario di Igiene presso la Facoltà di Medicina e Chirurgia dell'Università Cattolica del Sacro Cuore di Roma. Consigliere Scientifico del Ministro della Salute per la pandemia da coronavirus. Direttore Scientifico ICS Istituti Clinici Scientifici Salvatore Maugeri, Pavia.
Leggi tutto...
Presidente della World Federation of Public Health Associations (WFPHA). Presidente del Mission Board for Cancer, Commissione europea. Coordinatore dello Scientific Advisory Board della Human Technopole Foundation. Componente dello Scientific Advisory Board della Pan-European Commission on Health and Sustainable Development: Rethinking policy priorities in the light of pandemics - World Health Organization – Regional Office for Europe. Membro ordinario della Pontificia Accademia per la Vita, Vaticano. Nel 2016 è stato nominato Principal Investigator del Progetto "TO REACH" della Commissione Europea che coinvolge tutti i Paesi dell'Unione Europea insieme a Canada, Israele e Stati Uniti d'America.
Rappresentante dell'Italia in seno al Consiglio Esecutivo dell'OMS (2017-2020). Direttore del Dipartimento di Scienze della Salute della Donna, del Bambino e di Sanità Pubblica della Fondazione Policlinico Universitario Agostino Gemelli IRCCS - Università Cattolica del Sacro Cuore, Roma (gennaio-dicembre 2019). Commissario (luglio 2014 - luglio 2015) e Presidente (agosto 2015 - dicembre 2018) dell'Istituto Superiore di Sanità. Membro dell'Expert Panel on Effective ways of investing in Health della Commissione Europea (DG-SANTE) per due mandati (2013-2016 e 2016-2019). Past President della European Public Health Association (EUPHA). È stato membro del Consiglio Superiore di Sanità negli anni 2003-2006 e Presidente della sua Sezione di Sanità Pubblica dal 2010 al 2014.
È responsabile di corsi universitari e post laurea (Master e Corsi Internazionali). È editore dell'European Journal of Public Health, del Manuale Oxford of Public Health Practice e fondatore della rivista Epidemiology, Biostatistics and Public Health. A maggio 2019 gli è stata conferita la Laurea Honoris Causa presso la Thomas Jefferson University, Philadelphia, USA. A giugno 2017 gli è stata conferita l'onorificenza di "Commendatore" della Repubblica Italiana con Decreto del Presidente della Repubblica.
Riduci